onEco® +Analytics
Über friendly Analytics, Insights and more

in just one tool.
Unified + Simple Analytics Platform
Get privacy friendly, plausible analytics and performance insights for your website and newsletter. All in just one tool. A great alternative to Google Analytics.
Get +Analytics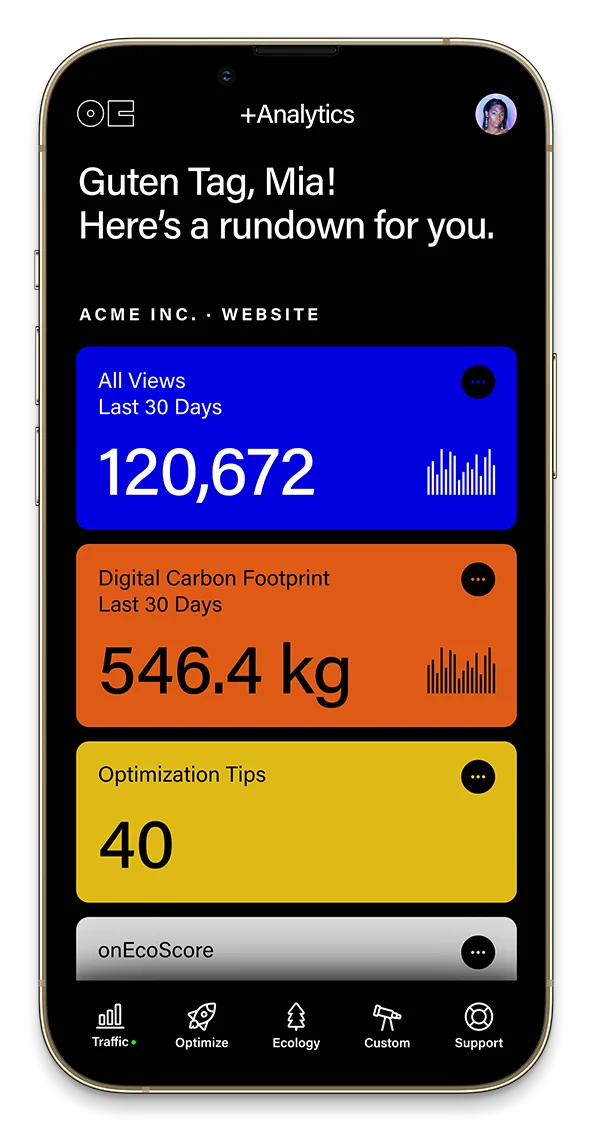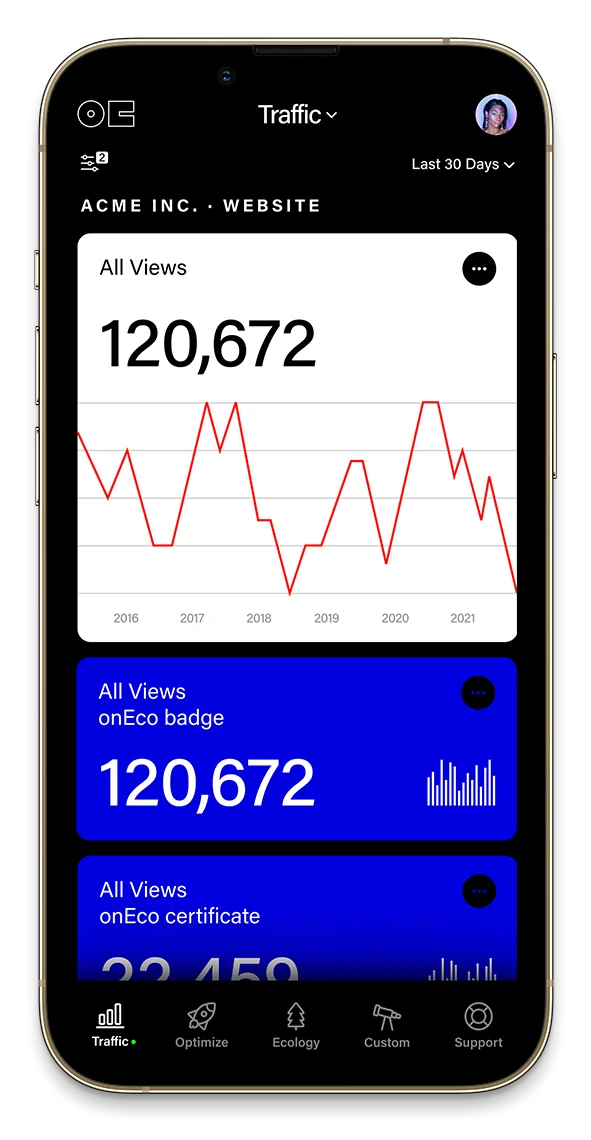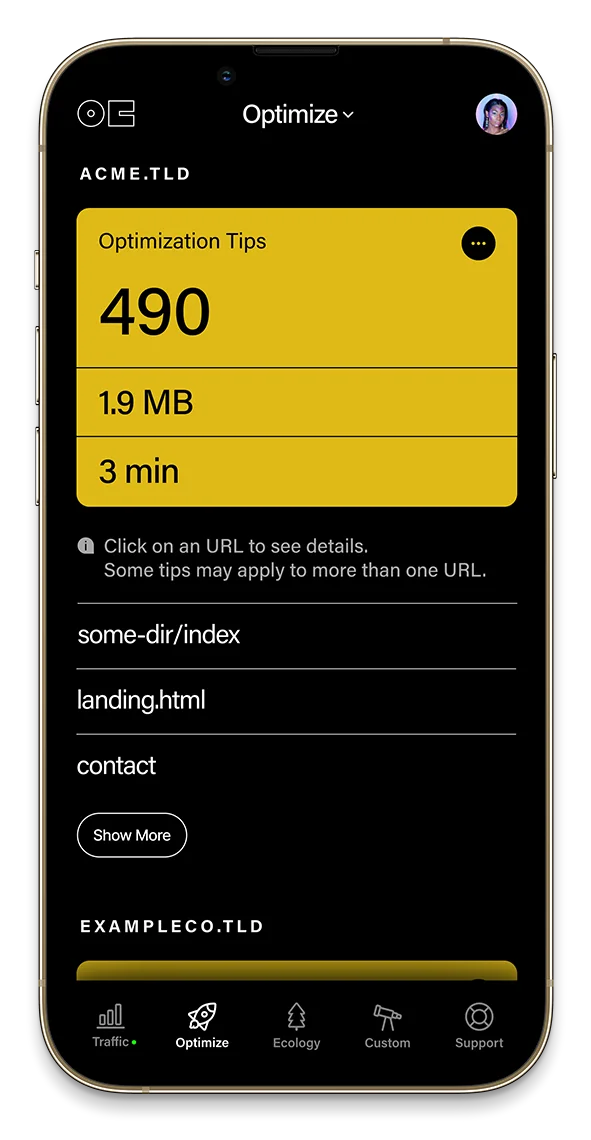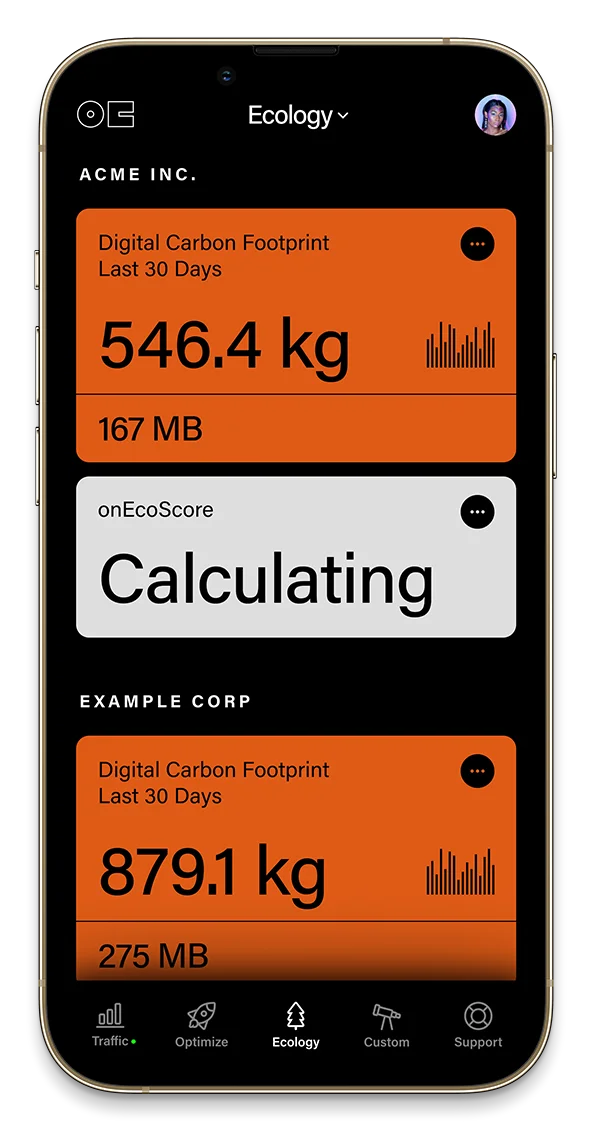 Right now we're working hard on our totally new +Analytics v2, a great Google Analytics alternative. Coming in a few weeks.
Friendly as a puppy
A privacy friendly analytics solution. User friendly. Covers your digital carbon footprint as part of your Scope 3 emissions. Everything in just one tool.
Privacy friendly Analytics
Your user data and website visitors are not our business. We anonymize all IPs, don't collect personal data and don't force tracking cookies and are GDPR compliant. A privacy friendly alternative to Google Analytics with full data protection.
User friendly
Finally a simple analytics software and website performance insights for people like you (and us). Just the important data for the website owner, no convoluted nonsense.
Climate friendly alternative
Our algorithm calculates your digital carbon footprint and offsets it. It's super smart and works for websites and newsletters, too. A great alternative to open source web analytics because you also get a CO₂ neutral website.
Marketing friendly
Don´t just count page views and website visitors, but show your good standing with a badge for your website (and newsletter). Use our reports to optimize your website for search engines and humans.
Data collection friendly
All website data processing based on legitimate grounds and in public interest (we use it to calculate your digital carbon footprint). So there's no need for visitor consent or a cookie banner (we don't use tracking cookies). Hence a real Google Analytics alternative.
Business friendly
Grow your business on data-based facts and be sustainable at the same time at the same price. Win-win-win on business intelligence, marketing and expenses. A terrific deal in a messy ocean of website analytics to get all your web analytics handled.
Mobile friendly
With a modern user interface, it´s made for all your devices. So it works great on the go, too. No big screens needed to get all your web analytics handled.
Get +Analytics