onEco® +Disclosure
Build über trust

as a good organisation.

+Disclosure is a dynamic reporting tool that provides a comprehensive overview of all contributions to sustainability, a company has made across the onEco® platform - as a record of achievement and inspiration for others.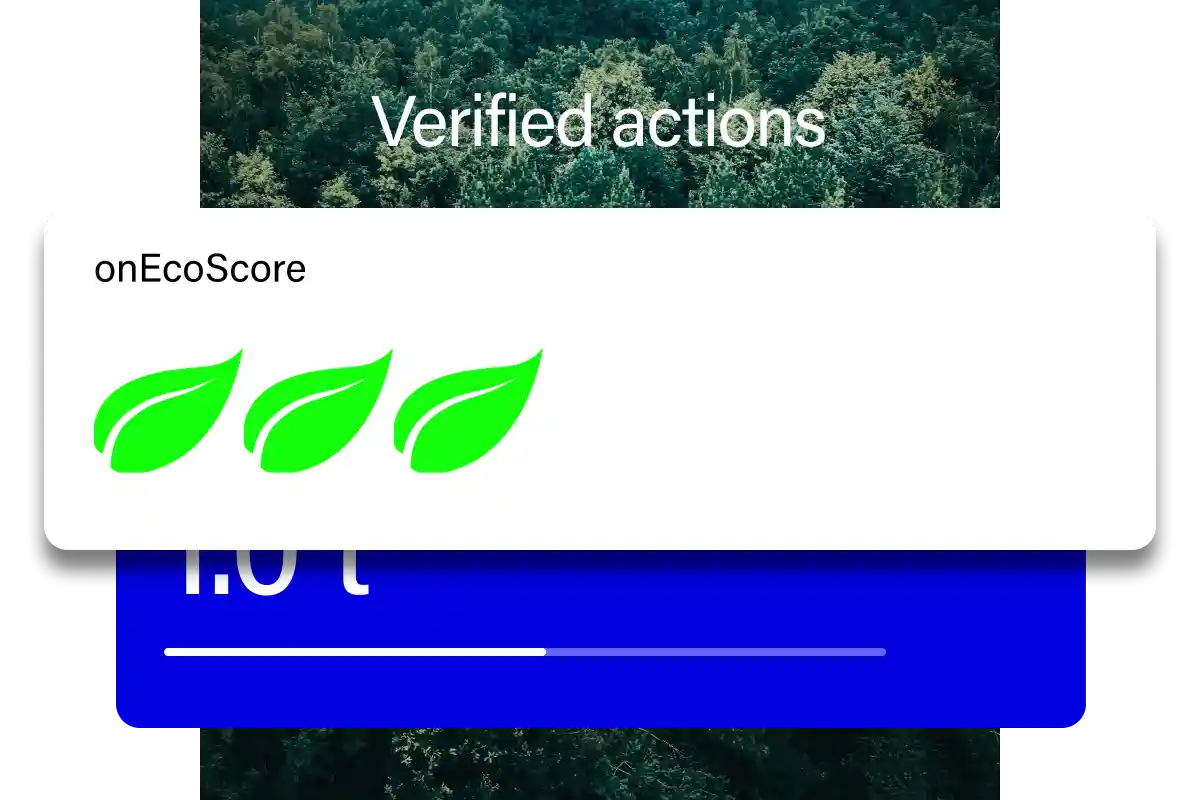 Verified Actions
More credibility by independently confirmed, verifiable action
Operating as a reporting tool similar to ESG, +Disclosure offers companies a number of significant advantages.
Enhanced Credibility

By maintaining complete transparency about your company's impact on the environment and the steps being taken to reduce that impact, your business strengthens its credibility in the marketplace. With potential customers able to clearly see quite how seriously you take carbon neutrality, this only serves to boost your brand and its principles.

Improved Economics

By accurately reporting and promoting sustainability and energy-saving opportunities, both companies and their customers can save money. For example, one leading UK energy firm promoted the energy-saving capabilities of its products, resulting in its customers saving an estimated 43 TWh of electricity. To put that into perspective, that's more electricity than Hong Kong uses annually.

Better Employee Retention

With regular sustainability reports providing employees with a clear picture of how your business's sustainability program is progressing, it validates the efforts of everyone involved. When your staff can see that their achievements are making a real difference, this only enhances the work environment and your staff's commitment to your company.

Higher Investor Confidence

Investors are increasingly viewing environmental issues as a relevant factor, with 60% of the world's largest companies now including sustainability updates in their annual reports. With 1 in every 4 dollars invested in the US devoted to ESG factors, clear reporting of your business's environmental targets is a major contributor to investor confidence.
Keeping You Ahead of The Game
While sustainability reports may be an optional exercise for most businesses, it probably won't stay that way as concerns about the environment grow. With public opinion increasingly focused on the impact that businesses have on the climate, +Disclosure places you ahead of the game and heralds you as an advocate for positive environmental change.
With +Disclosure providing investors, employees, and customers with the insights they need to make meaningful decisions, it's a reporting solution designed to help promote sustainability across the board.
+Disclosure is available as part of the onEco® platform and fully integrated in all our solutions.
Available Solutions